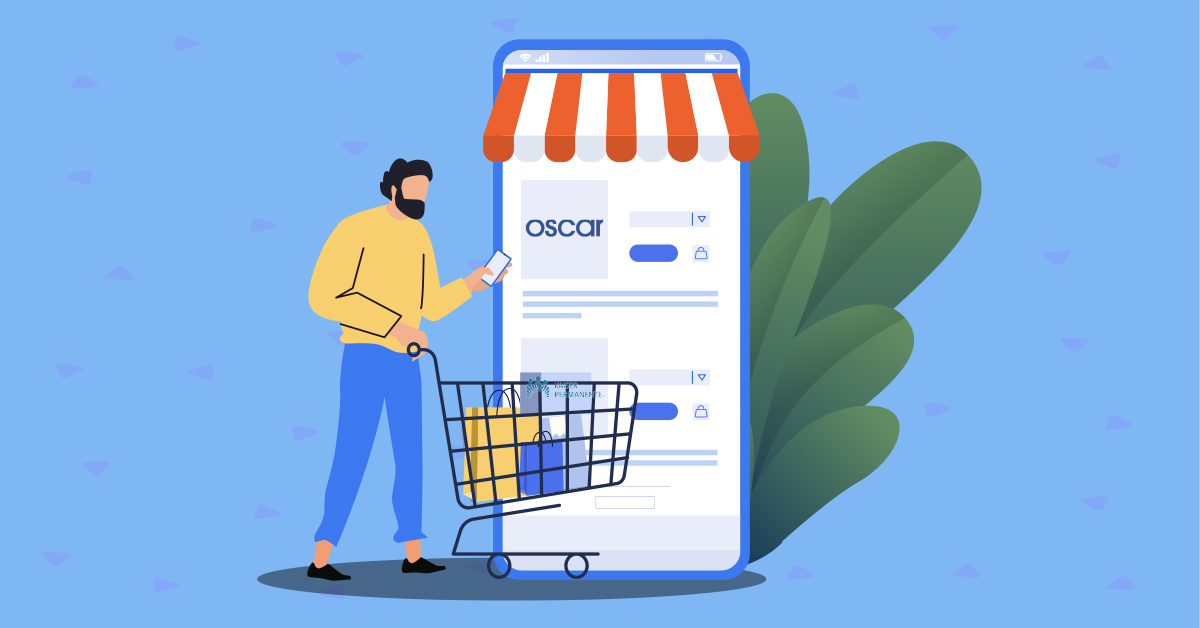 Here's how to find the best health plan based on your needs.  
Choosing a health plan is an important decision for both your well-being and your wallet. It is critical to consider all of your options in order to select the best plan available for you and your family. Once you make a selection, you might not have the opportunity to change it for another year — and finding a health plan you're happy with will provide comfort and peace of mind.
Before you begin, consider your needs and ask yourself some basic questions:
Are you purchasing insurance for yourself, a dependent or your whole family? 

How often do you typically visit your doctor each year?

Do you see specialists? 

Do you have a chronic condition or another issue that will need attention in the coming year (e.g., pending surgery or maternity coverage)?
Your annual household income may also come into play. You may qualify for financial help to lower the cost of health insurance, so it will be helpful to have that information handy. Keep in mind that the only way to apply for this financial help is through Covered California.
With all of this information front and center, here are five key points to consider:
Coverage Level
Most plans available through Covered California feature four tiers of coverage: Bronze, Silver, Gold and Platinum. The plans all offer the same level of quality health care and cover the same set of benefits, but they differ in how you and your insurance company split the cost of that care. For example, Bronze plans feature lower monthly premiums in exchange for higher deductibles and copays, while Platinum plans have higher premiums and lower costs per service. Keep in mind that all health plans in a particular tier (e.g., all Silver plans) follow an identical cost structure, meaning the copays, deductibles and out-of-pocket maximums are all the same. However, plans within the same tier may have different monthly premiums, provider networks and prescription drugs covered. This handy chart can help you navigate your options.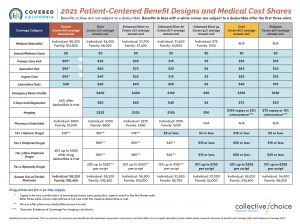 Type of Plan
HMO, EPO and PPO plans are among the most common types of health plans available. HMO plans require you to visit health care providers who work for or are under contract with the HMO (except in the case of emergency), and often require you to get a referral from your primary care physician (PCP) to see a specialist. With an EPO plan, you don't typically need to see your PCP to get a referral, but you must visit providers that are within your network. A PPO plan has the most flexibility, allowing you to see in-network providers and out-of-network providers for an additional cost. Typically, with health plans, the more flexibility there is, the higher the monthly premiums.
Provider Network
Do you want to keep seeing your current primary care physician or specialist? Is there a specific hospital you prefer? Check the directories of in-network health care providers for each plan you're considering to ensure your preferred doctor is included. The larger the provider network, the more choices you'll have, but it's important to know if the in-network doctors are available nearby, especially if you live in a rural area.
Essential Health Benefits
All health insurance plans Covered California offer provide a comprehensive package of items and services, known as essential health benefits. These benefits fit into 10 categories:
Ambulatory patient services (outpatient care you get without being admitted to a hospital).

Emergency services.

Hospitalization (like surgery and overnight stays).

Pregnancy, maternity, and newborn care (both before and after birth).

Mental health and substance use disorder services, including behavioral health treatment (this includes counseling and psychotherapy).

Prescription drugs.

Rehabilitative and habilitative services and devices (services and devices to help people with injuries, disabilities, or chronic conditions gain or recover mental and physical skills).

Laboratory services.

Preventive and wellness services and chronic-disease management.

Pediatric services, including oral and vision care (but adult dental and vision coverage aren't essential health benefits).
Total Cost
Get a sense of the total cost of different plans that best fit your needs by using Covered California's Shop and Compare tool. The straightforward questionnaire will take into account information like your household size, income, age and basic care requirements to recommend plans that might work for you so you can compare monthly premiums and tier options, as well as the estimated total annual cost with everything included for different plans. This tool will also show you if you and your family qualify for financial help that might be available to help lower how much you pay for premiums and out-of-pocket expenses.
Our team of customer service agents are experts in health insurance so you don't have to be.
Anytime you need help—whether choosing, using, or understanding a plan —just give us a call at (800) 650-0922, or visit one of our enrollment centers across Los Angeles and Orange County. For more information on our locations, visit here.
Source:
Covered California