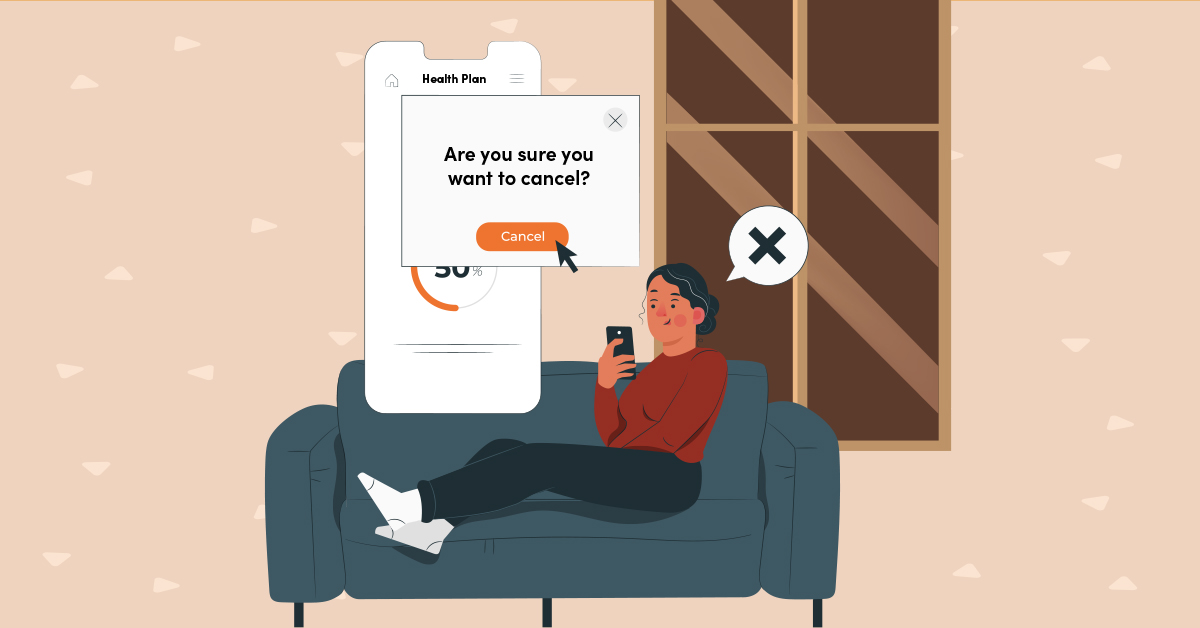 If you need to cancel your health or dental plan, you can do so by logging in to your Covered California account or calling the Covered California Service Center at (800) 300-1506.
Covered California requires at least 14 days advance notice to process this request. It is strongly recommended that you request plan termination to be effective at the end of the month. For example, to end coverage on June 30, you would need to call Covered California by June 16 to request the cancellation of your plan.
It is not recommended to request a mid-month termination. This is because your health or dental insurance company is not obligated to refund prorated premiums. So if you call on June 1 and request to cancel your plan on June 15, your insurance company may not refund you for the remaining days of June.
Additionally, you may also have a gap in health coverage because your next health plan or dental plan will probably start on the first day of the next month. For these reasons, if you need to terminate your plan, it's highly recommended to request a cancellation to be effective at the end of a month.
If you need to cancel your health or dental plan with fewer than 14 days advance notice, please call the Covered California Service Center at (800) 300-1506 or contact your health or dental insurance company directly. These requests are handled on a case-by-case basis.
If you need to cancel your vision plan, please call the vision insurance company directly.
Additional Steps to Follow
Double-check with your old carrier and/or your bank to make sure any automatic payments you have set up for your old plan have been cancelled. There is a chance your autopay may continue unless you cancel it.
Note: If your existing coverage was not through Covered California, please directly call your insurance carrier to cancel that plan.
How do you cancel your previous Covered California plan if you reapply?
If you currently have an active health plan through Covered California but find yourself submitting a new application to Covered CA for a different plan for one or more of these reasons:
You did not like the plan due a rate increase or other reasons, and didn't know how to switch plans.

Thought you needed to reapply each year during Open Enrollment

You lost access to your Covered California account due to not remembering your username or password.

You sought help from a health insurance agent and they reapplied for you without canceling the previous plan.
Take action to cancel your old plan to avoid potential problems of the old plan auto-renewing and the payment liability for two plans, by following the directions below.
If you have active existing coverage through Covered CA, follow these steps to cancel your original plan:
Allow 2-5 business days for Covered CA to process your newly submitted application.

Pay your insurance carrier to activate your new plan and get confirmation from them that you are enrolled on your new plan before cancelling your old one.

Call Covered CA at 1-800-300-1506 to see if they show you enrolled on more than one plan. Identify your desired plan and tell Covered CA which one to keep and which one to cancel.
Request a cancellation date based on when your new plan starts so that you have no gap in coverage.
Why is it important to cancel your old plan?
Covered California's system may not detect your original enrollment and you could end up with 2 plans if you reapply.

Your original plan is set to auto-renew. If you do nothing (this means if you don't call to cancel or make changes) you will be enrolled in the same plan for the new year. It does not automatically cancel at the end of the year.

Enrollment in 2 plans means you will be responsible to pay 2 premiums.

All Covered CA plans with a subsidy have a 90-day grace period. So your plan is not automatically cancelled for non-payment, and you may be on the hook for 3 months of premiums if you do not cancel your plan.

Trying to get your old plan to cancel retroactively to have premiums refunded is a big hassle. This requires a lot of time to sort out with Covered CA and your insurance carriers to correct, and a past due bill could even go into collections.
Source:
Covered California